Maalfrid Gausel's
Gorgeous baby born
knitting patterns
knitted in thin, soft baby wool
Maalfrid Gausel's  baby born knitting patterns - Model 0088D LYKKE - Cardigan, Pants, Bonnet and Socks.

I have just finished knitting some baby clothes for the baby side.  As I finished I decided to knit these clothes also for dolls. I have realized that many of you love to knit baby clothes for dolls.
This time I have knitted the doll clothes in thin soft baby wool.  Not long time since...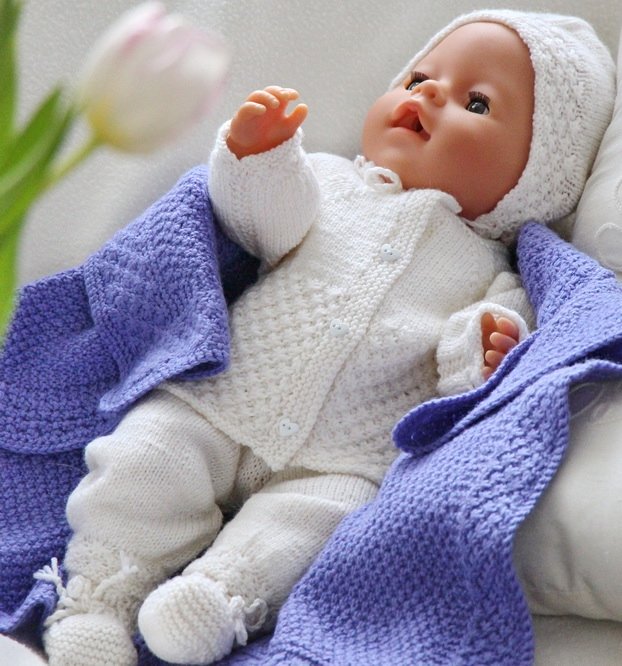 I knitted a blanket for dolls and babies with a waffle seam pattern around the edges.  This pattern is...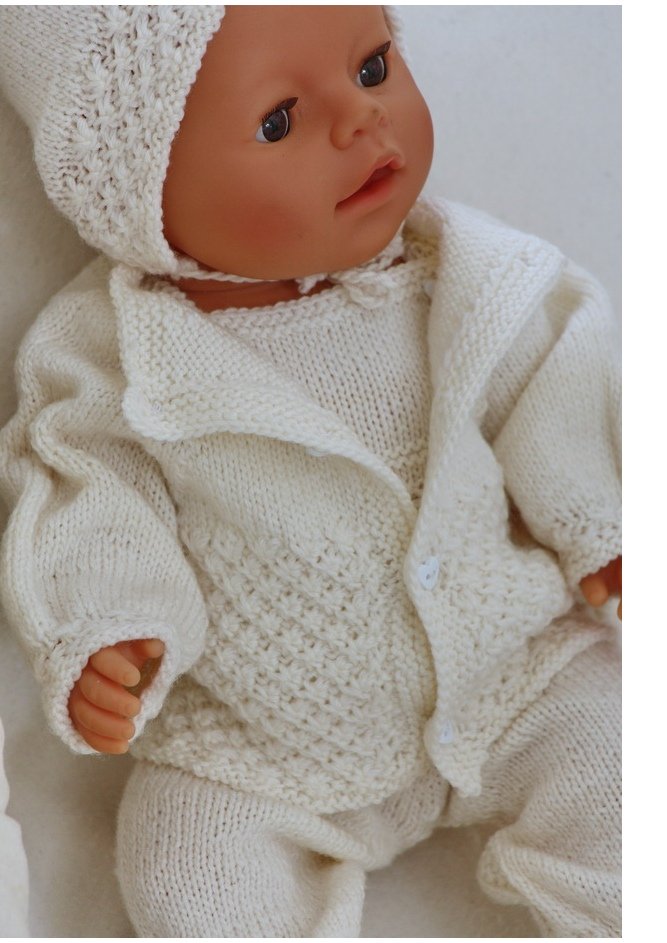 nice for baby clothes so I decided to use this pattern for my baby and doll clothes this time. The name Lykke means Happiness and I choose this name as I was allowed to take photos of a little baby girl who was an extra miracle when she was born.  That's because her mum had difficulties carry through the babies. As soon as she was born they gave her this beautiful name Lykke Viola.  I think she is lovely in these beautiful clothes, and I am sure your doll will be beautiful too.
I hope you will enjoy knitting these clothes for your doll!
Good luck!
---
Baby born knitting patterns
knitted in thin, soft baby wool
Model 0088D LYKKE - Cardigan, Pants, Bonnet and Socks

Click on the pictures below to view bigger pictures.


---
0088D LYKKE
Cardigan, Pants, Bonnet and Socks 
Baby born knitting patterns knitted in thin, soft baby wool. (This doll knitting pattern for Baby Born, and other 18" dolls.) Click on the image to see more images in the photo Gallery.US  $8.25 








---