Målfrid Gausel's Gorgeous Knitting Patterns for Doll Clothes



Gorgeous Suit Inspired
By The Colors of Norwegian Fall
Knitting patterns for doll clothes - design 0087D Elsa -Suit, Shoes Cap and Scarf
The main color I choose this time is beige.  I decided to knit a suit and found small pattern borders and knitted them in brown and orange. I knitted the pockets in orange, but you can as well choose beige or brown if you should like that better.  I had these small ...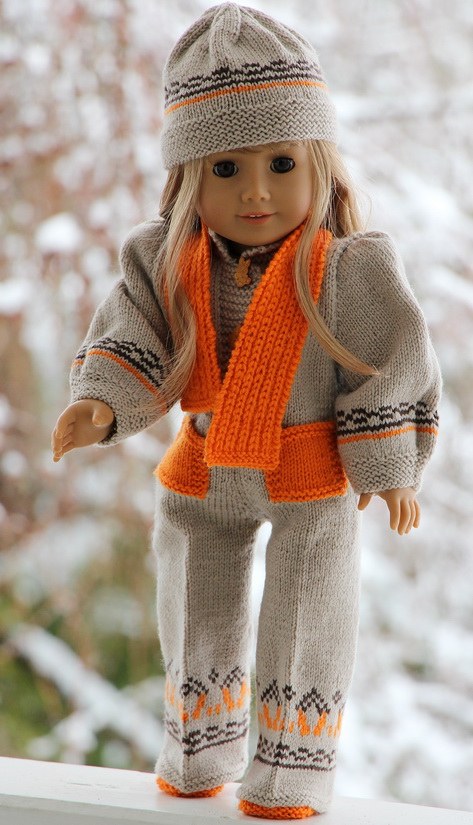 ... buttons in wood here too, and they were very nice to use for the suit.
As I was knitting the suit I liked these colors very well. If you like you could as well knit them I beige or brown.  It will be nice whatever you chose.
For the cap I have knitted one of these Norwegian borders.  To make the clothes a little more special I have knitted the scarf and the shoes in orange. 
When finished I was very pleased with the result, and hope you too will like to knit these clothes for your doll.
I hope you too will like these clothes and knit them for your doll!
Relax and enjoy your knitting!
Regards
Målfrid
---
Gorgeous Knitting Patterns for Doll Clothes
Model 0087D ELSA - Dress, Sko, Lue og Skjerf
Click on the small images below and veiw larger pictures

---