Learn how to knit waffle stitch
Some om Maalfrid's patterns are knitted  with waffle stitch; as for example 0086D SOFIA. Our German tranlator Bettina took a few pictures to show how she and Maalfrid do the waffle stitch, you can see the pictures below. 
... knit the next 3 sts tog front, back, front in the same sts. This gives 3 new sts, ...
… strikk de neste 3 m sammen foran, bak, foran i samme m. Du får da 3 nye masker
...3 M zus stricken, dabei vorne, hinten, vorne in die gleiche M einstechen, das ergibt wieder 3 M, ...
1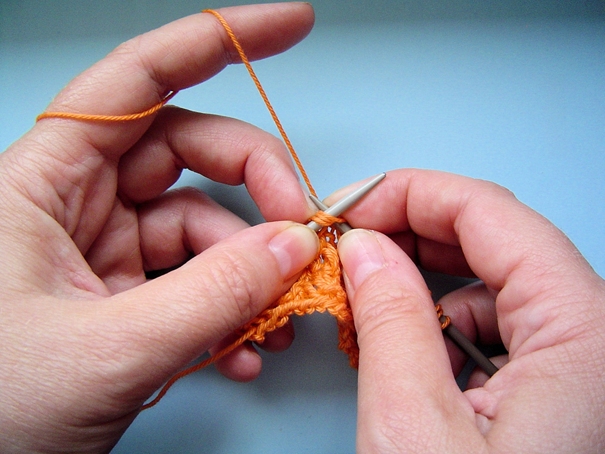 2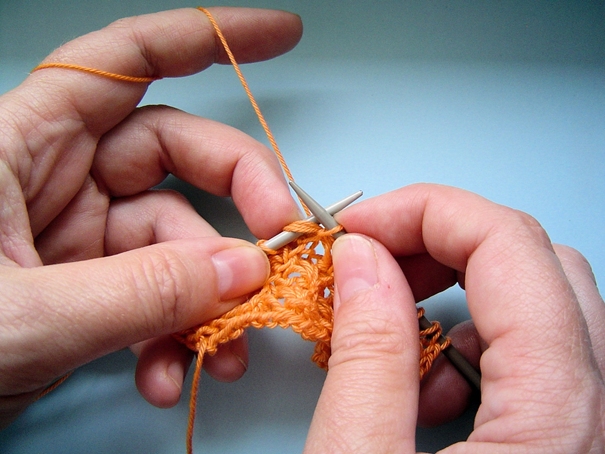 3
4
5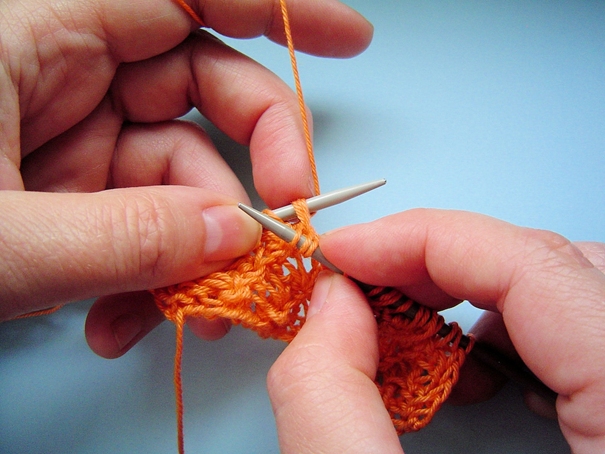 6