Fashion
American Girl knitting patterns free


Photo Gallery for complete free American Girl doll dress - 2008 bonus1, 2009 bonus2 and 2010 bonus3.
See the pictures of the complete Xmas American Girl knitting patterns free 
2008 Bonus1 - HAT, GLOVES and SCARF. 2009 Bonus2 - A LOVELY COAT. 2010 Bonus3 - PANT, SHOES/SOCKS. With this pattern you get all the accessories you need for your doll. 2011 Bonus4 - SKIRT.
 Every year since we started the doll knitting pattern site Maalfrid has designed a special pattern as a Christmas gift to our subscribers. The American Girl knitting patterns free bonuses were at first sent to our subscribers as an Xmas gift. These free doll knitting patterns are still available and once a month a link to one of the free bonus patterns download page will be attached the newsletter. Then after a few months you will have all the patterns. 
 There are a specific product page for each bonus patterns, you will find them by using the links above. When you have gathered all three bonus patterns, the page your are on now will serve as a Photo Gallery, you may use it to check your own knitting. 
 You may want to change the color and give your doll a lovely outfit for every occasion.
The clothes fits Baby Born and other 18" as well.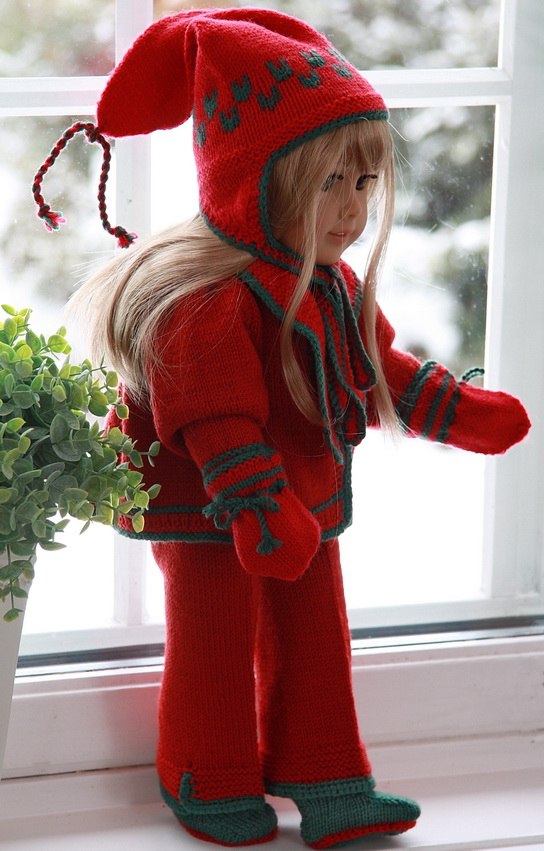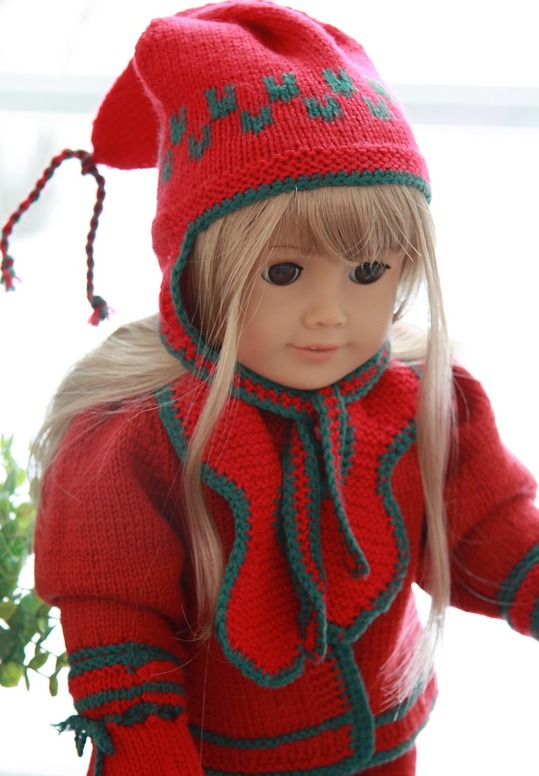 Xmas American Girl knitting pattern



American girl knitting pattern
American Girl knitting