Perfect autumn outfit
for doll Anne Lise
Model 0101D ANNE LISE - Dress, Tights, Hat and Shoes
This patterns fits 17" - 18" dolls like American Girl doll, Baby born and Alexander doll.
This time I have knitted the doll clothes for my doll Anne Lise in grey and lilac.  I felt a little bit unsure about these colors together as I thought the lilac color was a little dark.  However, whilst knitting the dress ...
... in these colors I thought the colors was nice and fitted very well for warm clothes for cold Autumn days. 
I liked the pattern and when the dress was finished, my doll Anne Lise , looked lovely dressed ...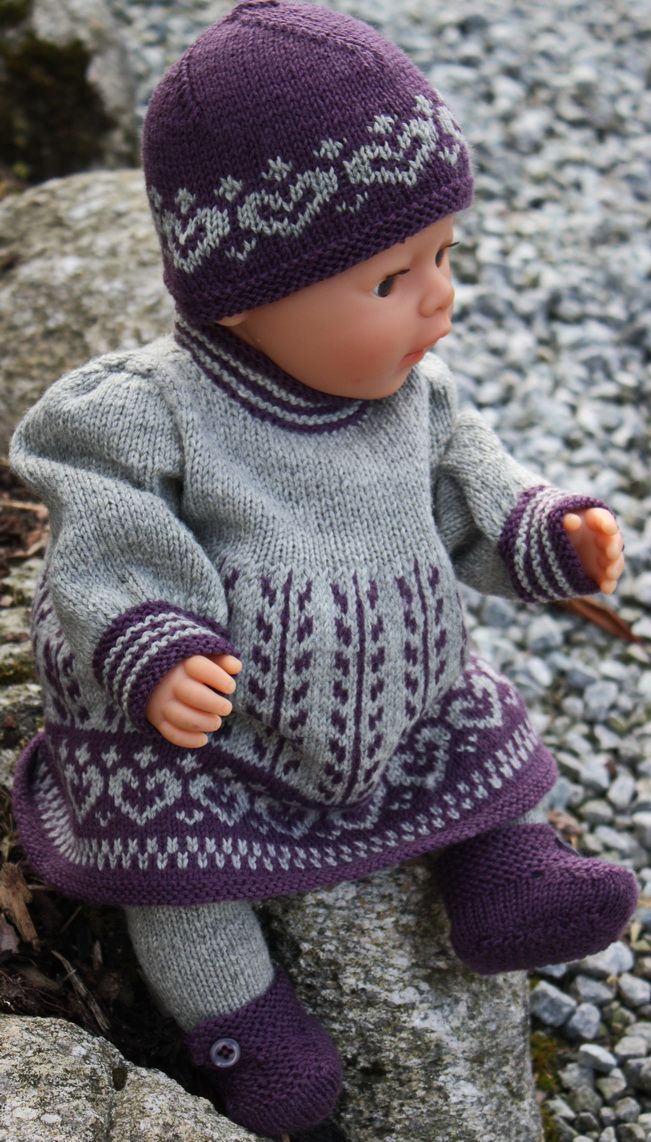 ... her new dress.
After knitting the dress I decided to knit warm tights in grey.  Very nice to wear together with this dress.
I also knitted a pair of lilac shoes. The shoes is buttoned along ...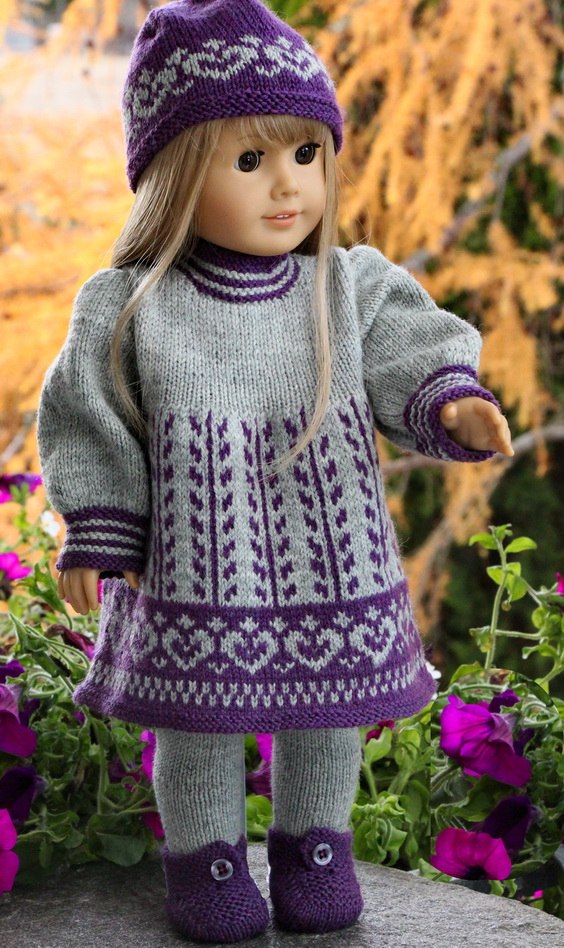 ...the outside of the shoes and got grey buttons.
These clothes together with a lilac hat with a little pattern from the dress was excellent.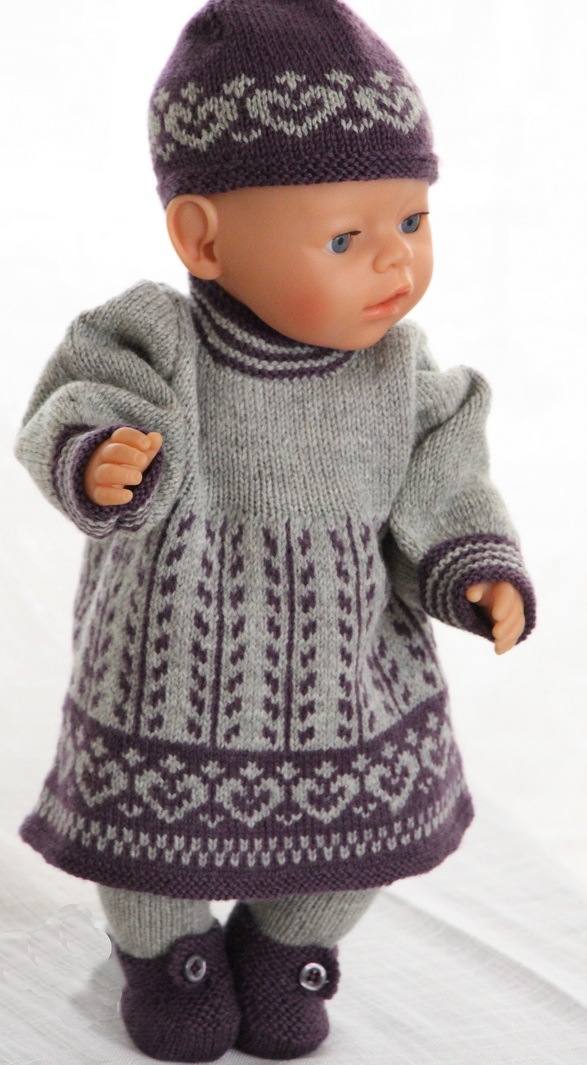 ---
Perfect autumn outfit 
for doll Anne Lise
0101D ANNE LISE - Dress, Tights, Hat and Shoes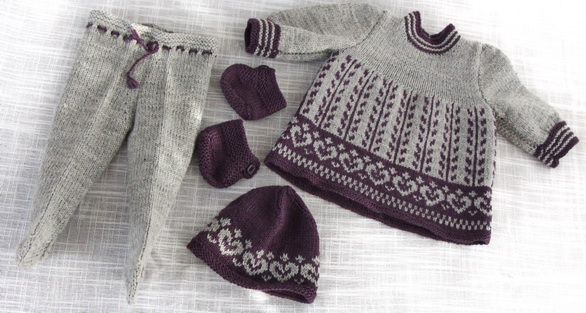 ---
---
0101D ANNE LISE
- Dress, Tights, Hat and Shoes. Perfect autumn outfit for doll Anne Lise. (Fits 17" - 18" dolls like American Girl doll, Baby born and Alexander doll.)  Click on the picture to view pictures in the Photo Gallery. Price: $8.05









---
---