New summer clothes
for INGELIN -


quite perfect for a sunny sommer evening at seaside
Model 0098D INGELIN - Jacket, Pants, Blouse, Bonnet, and Shoes
This pattern fit 17" - 18" dolls like American Girl doll, Baby born and Alexander doll.
As I had some yarn in blue and white cotton here, I thought the doll would like some new summer clothes. First, I knitted short legged pants.  The pants have short legs and a pocket along the outside at each side.  I have sewed small buttons to fit with the buttonholes for the pockets.  Genuinely nice!  Along each side 
...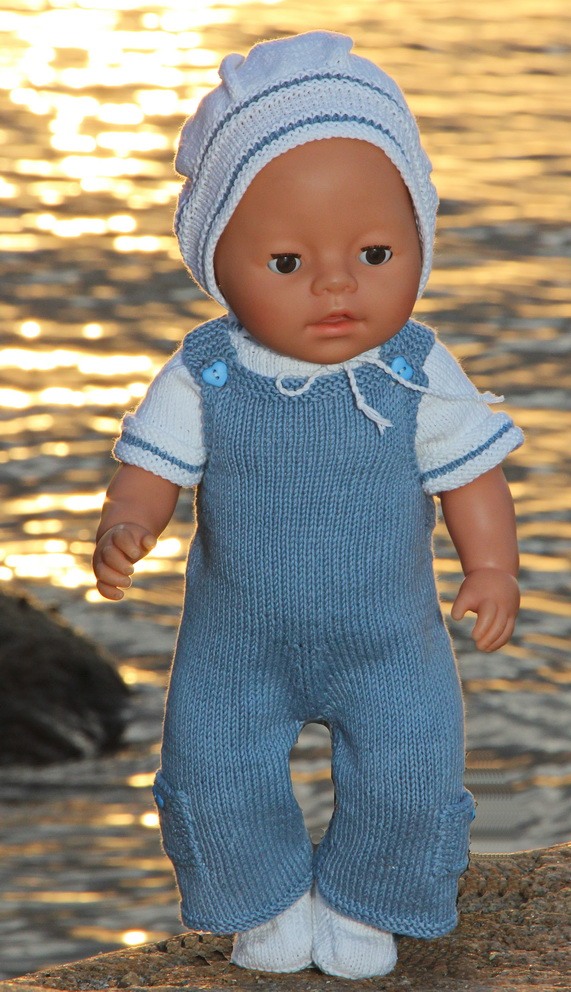 ... knitted openings and made loops for buttons there.  Together with the yokes and suspenders knitted for the pants the pants are incredibly good to wear for my dear doll.
A short-sleeved blouse in white is knitted too.  The blouse I have knitted have short bended sleeves and some stripes in the same color as the pants.  The blouse is buttoned along the back with small loops
Nice white ankle strapped shoes arefine to use together with these clothes.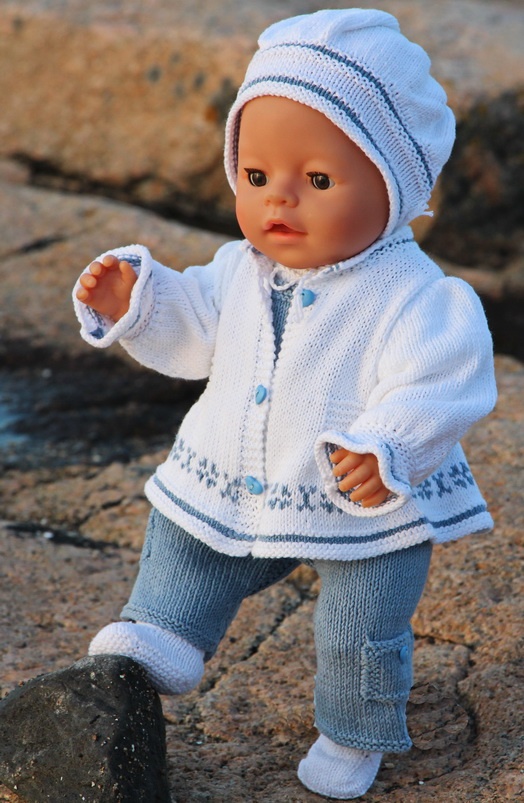 I also knitted an outdoor jacket to wear on chilly days.  The jacket has a row of pattern and some blue stripes in the pants' color.  I have wrinkled the jackets in connection with small squares I have knitted front and back of it round the waist.
When I knitted the bonnet I thought it could be good to wear when the sun is very hot through the summer days!
 I look at my doll Ingelin and think that she is very cute in these lovely summer clothes.  
---
New summer clothes to the doll
Model 0098D INGELIN - Jacket, Pants, Blouse, Bonnet and Shoes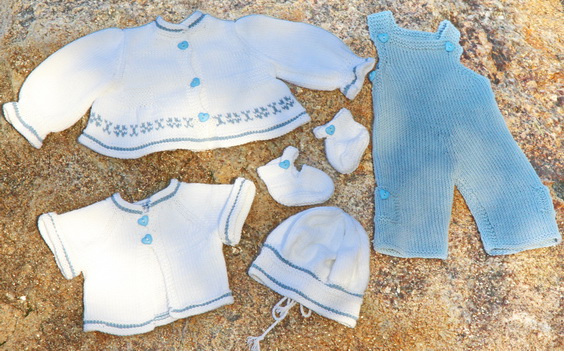 ---
---