Beautiful blue and beige
everyday doll clothes

to your doll
Model 0089D JASMIN - Skirt, Sweater, Pants, Tights,
Hat, Hair band and Socks
The colors, blue and beige are beautiful to use together.  This time I have chosen these colors. I wanted to knit some everyday clothes for my doll.  First of all I knitted a sweater and warm pants in blue with pattern in beige for my doll. Finished I thought...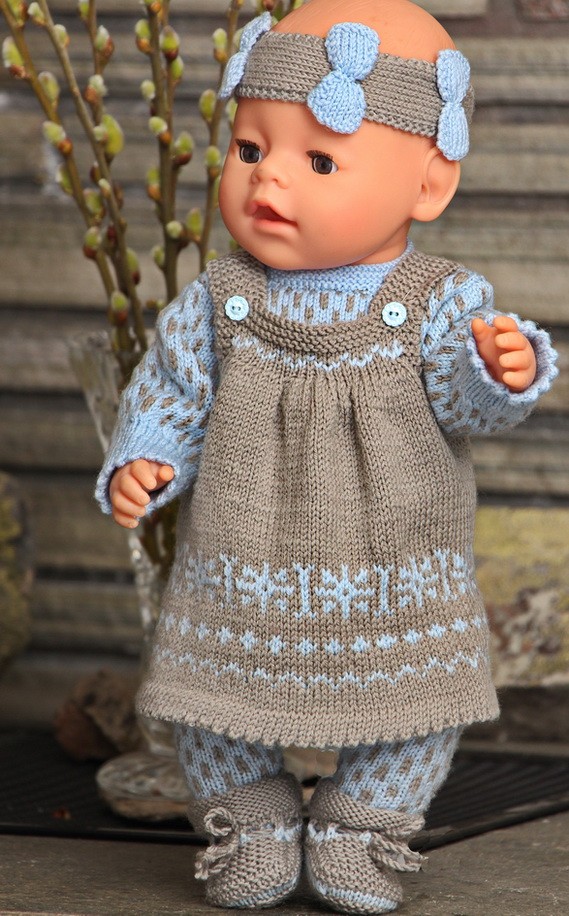 ...that a skirt in beige could be nice to.  I knitted the skirt with a little blue pattern.  I also knitted a blue bow and sewed it to the back of the skirt and I really liked that.  Then I knitted a blue hat with a little pattern to use for cold days, so now my doll had lovely clothes to wear for cold days.
I looked at my doll sitting there in her new clothes and thought that...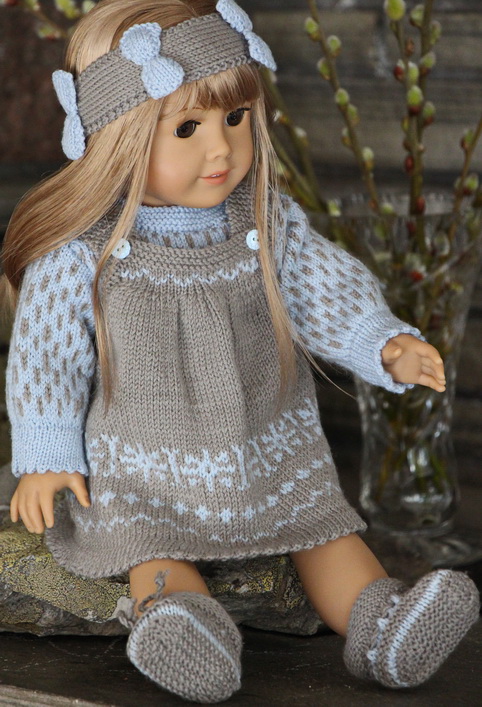 ... I should knit her something more to use for warm days. When the sun is bright, and she does not need the warm pants or a hat.  Therefore, I knitted some small socks, a short pants, and a lovely hairband.  I knitted the hairband in beige. 

Then I knitted 4 small bows similar the one I sewed back on to the skirt and sewed them to the hairband. (See picture) the doll Jasmine was lovely in these clothes.



---
Beautiful blue and beige everyday doll clothes to your doll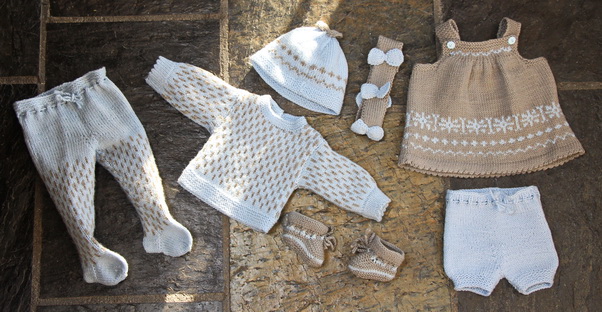 Model 0089D JASMIN - Skirt, Sweater, Pants, Tights, Hat, Hair band and Socks
---
---
0089D JASMIN
Skirt, Sweater, Pants, Tights, Hat, Hair band and Socks.
(This doll knitting pattern for Baby Born, and other 18" dolls.) Click on the image to see more images of Design 0089D JASMN in the photo Gallery. US $7.95 








---