Lovely doll knitting pattern




in light blue and white



Easy to knit to your baby doll
Model 0080D STIAN - Pants, Blouse, Hat and Socks
This is a lovely pattern in light blue and white for your babydoll "boy" I love to knit doll clothes in these colours . It always gives you a lovely result.
---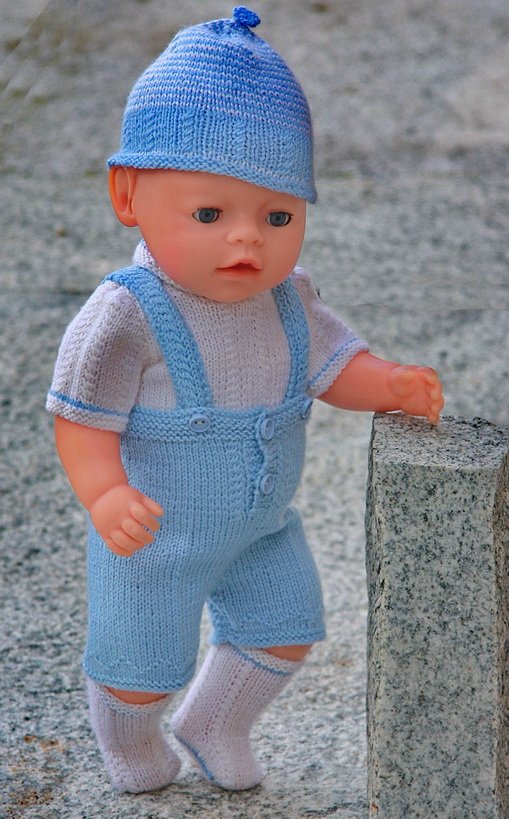 It is summer and sun and your little doll has got pants with short legs and braces. Then pant has small plaits along the opening front and also the braces have the same plaits.

A white blouse with the same kind of small plaits is knitted. Together with a hat og nice socks as assessories your doll should be well dressed for warm and lovely summer days!

American Girl doll enjoy these lovely clothes too!

I hope you too will love to knit these clothes.

Regards Maalfrid
---
   Design 0080D STIAN
Lovely doll knitting pattern in light blue and white,
easy to knit to your baby doll      

0080 STIAN
Lovely doll knitting pattern in light blue and white         

Doll knitting pattern for
17"-18" dolls, like Baby born, Chou Chou, Molly P and American Girl Doll.
(Click on the picture and view more pictures)

Model 0080D - Pants, Blouse, Hat and Socks

US $7.65




Add to Cart


View Cart