The most beautiful baby doll knitting patterns on the internet  ...
... your doll so lovely and cute in pink and white
Model 0043D SARA - TUNIC, PANTS, SOCKS and HAT. (This doll knitting pattern also fits 17"-18" dolls like Baby born and Chou Chou.)
Doll knitting pattern 0043D SARA ... isn't she enchanting glamorous in pink and white? We wanted to show you sweet Doll Annabelle. Like Baby born she fits perfect to this baby doll.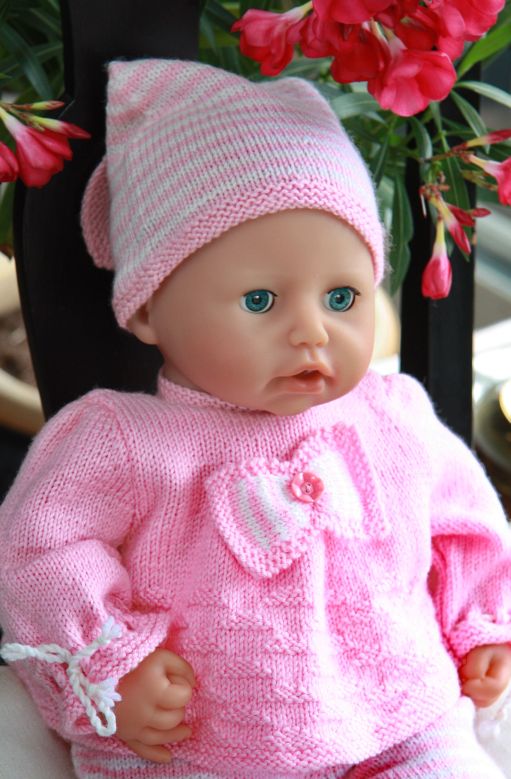 0043D SARA brings joy and beauty wherever she appears. 
      Now it's time to knit doll clothes to your doll.
Model 0043 SARA - baby doll knitting pattern.
     

0043D SARA
Your doll so lovely and cute in pink and white.         

This patterns also fits other 17"-18" dolls like Baby born and Chou Chou.
(Click on the image and view more and bigger images)

Doll knitting pattern 0043D SARA: TUNIC, PANTS, SOCKS and HAT.


US $7,95