A little Christmas Greeting 2014



Christmas Greeting 2014 - Jacket 
(This pattern fits 17" - 18" dolls like American Girl doll, Baby born and Alexander doll)

By combining Christmas greeting 2014 with Christmas greeting 2012, Christmas clothes 2014 (0121D Annine) and 0085D Marius you will get one of Målfrid's most complete and magnificent doll clothes collections.
Both Christmas gifts are free, now you get the other two 40% off.
---
Close to Christmas again!  This jacket pattern is a little Christmas greeting to you to say thank you for another nice "knitting year" together with you! 
... the same colors as Christmas greeting 2012 - hat, scarf and mittens (See Christmas greeting 2012 to right)
---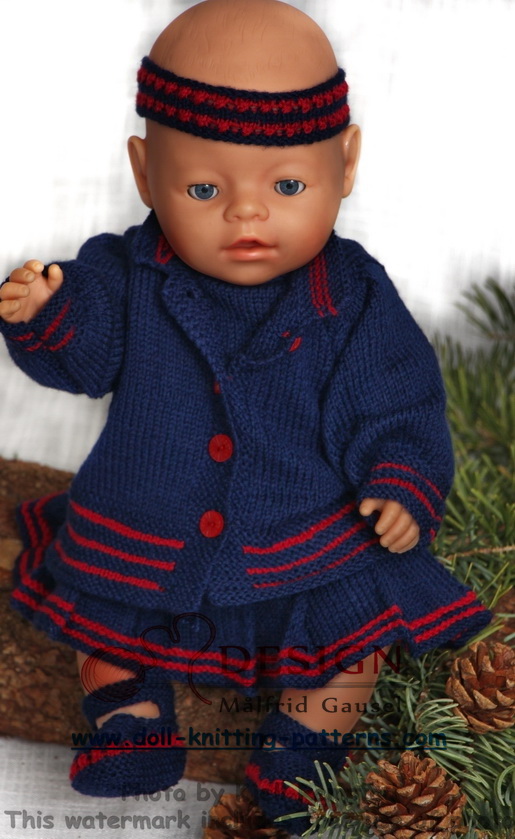 Christmas greeting 2014 fits this year's Christmas outfit, 0121D Annine. The jacket is nice to wear outside the Christmas dress (this picture and picture below)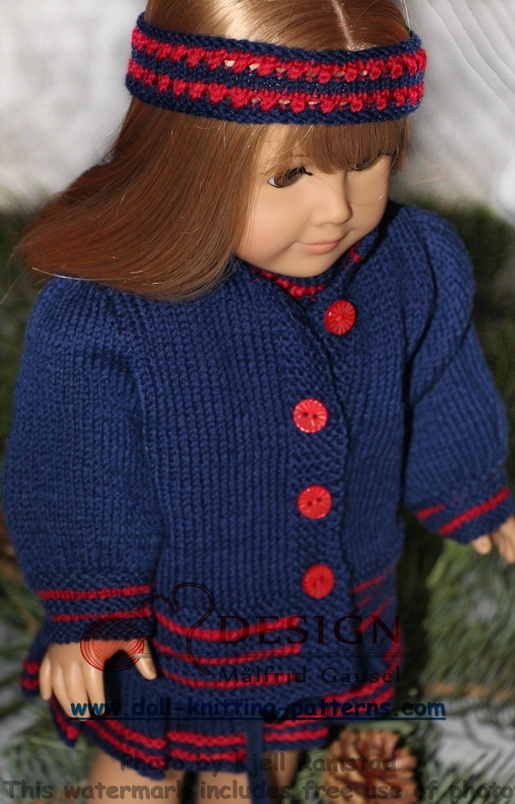 Matching clothes: The color and design of the Christmas greeting jacket and the 121D Annine dress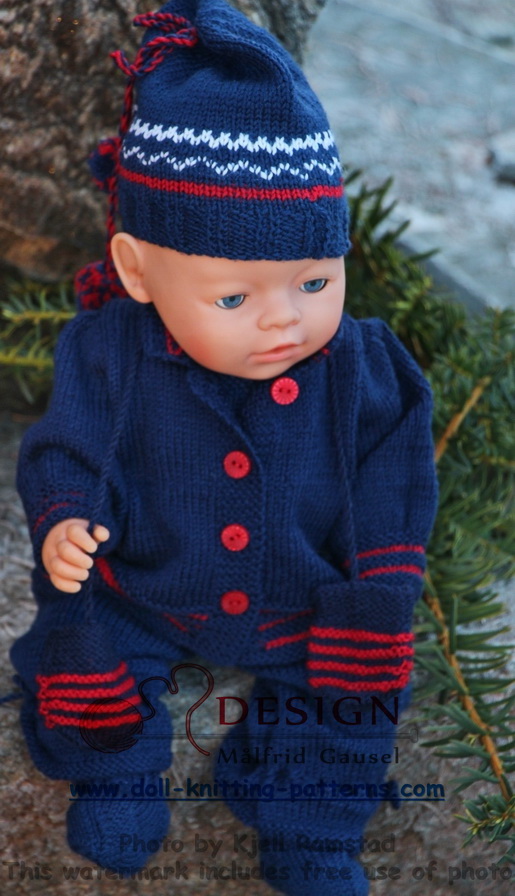 Christmas greeting 2014, Christmas greeting 2012 combined with 0085D Marius