A little Christmas greeting  for Christmas 2012
Unbelievable!  Christmas is here again!
Therefore I want to send you a little Christmas Greeting and say thank you for another nice "knitting year"
This time I have knitted a cap in red and blue together with a scarf and small mittens. Lovely items for cold days.
These days we have presented the new pattern called MARIUS.  This sweater was originally knitted in blue, white and red. These small items I have knitted ...
 ... as a Christmas present to you can easily be combined with the Marius sweater. They have the same color. As I now have knitted a warm and soft scarf this can be nice to wear if the days are cold and your doll is dressed in her lovely Marius sweater to be out.
I hope you too will ...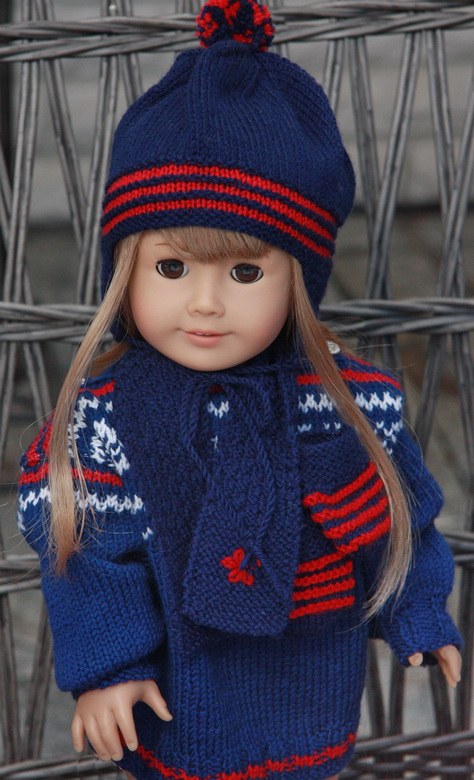 like these small clothes and enjoy knitting them!
At last we will say Merry Christmas to all of you!
With love from
Maalfrid and Kjell