Maulfrid Gausels' American Girl doll knitting patterns collection:
Dressed in a sporty suit in turquoise and blue, Kirsten follows in the footsteps of the first Norwegian emigrant to come to America. -
Cleng Peerson
AMERICAN GIRL doll knitting pattern - Tough suit in turqouise and blue, - Suit, Hat, Backpack and Shoes (This pattern also fits other 17"-18" dolls)
Two best friends, Kirsten og Tiril...
     ...think it is extiting, together with grandmother Maulfrid, to explore in the footsteps of one of the first Norwegians who emigrated to America,
the settler Cleng Peerson.
Fans of Amercan Girl dolls know
the story the little Swedish girl
who came to America as an immigrant in 1854. So it fits well to visit Cleng's house.
Perhaps Cleng stood like this in this doorway 4. of July 1825 and looked out over the courtyard...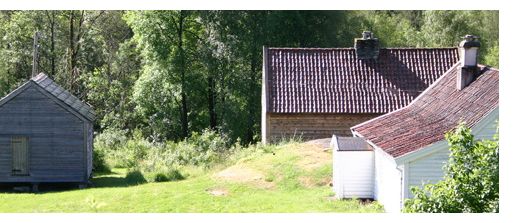 ...just before he went on board the sloop "Restoration" ...
                         ... that would take him to a new life in America. Kirsten knows exactly how it feels staying for weeks on board a small boat on a big ocean.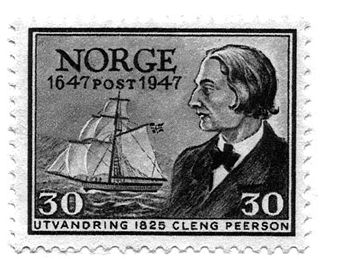 Cleng Peerson moved first to Fox River near by Chicago, he died in Bosque County, Texas in 1865.
Today there are nearly 5 million Americans of Norwegian descent, just as many as there are native Norwegians living in Norway today.
      American Girl doll knitting pattern
Model 0033 KIRSTEN - sporty suit for 18" dolls.      
In Maulfrid's collection: American Girl doll knitting patterns.
See other
American Girl doll knitting patterns

0033 KIRSTEN
American Girl doll knitting pattern
Tough suit in Tuqouise and blue, Hat, Backpack and Shoes         

Also fit other 17"-18".
(Click on the image and view more and bigger images)

American Girl doll knitting pattern 0033 KIRSTEN: Suit, Hat, Backpack and Shoes .




Add to Cart