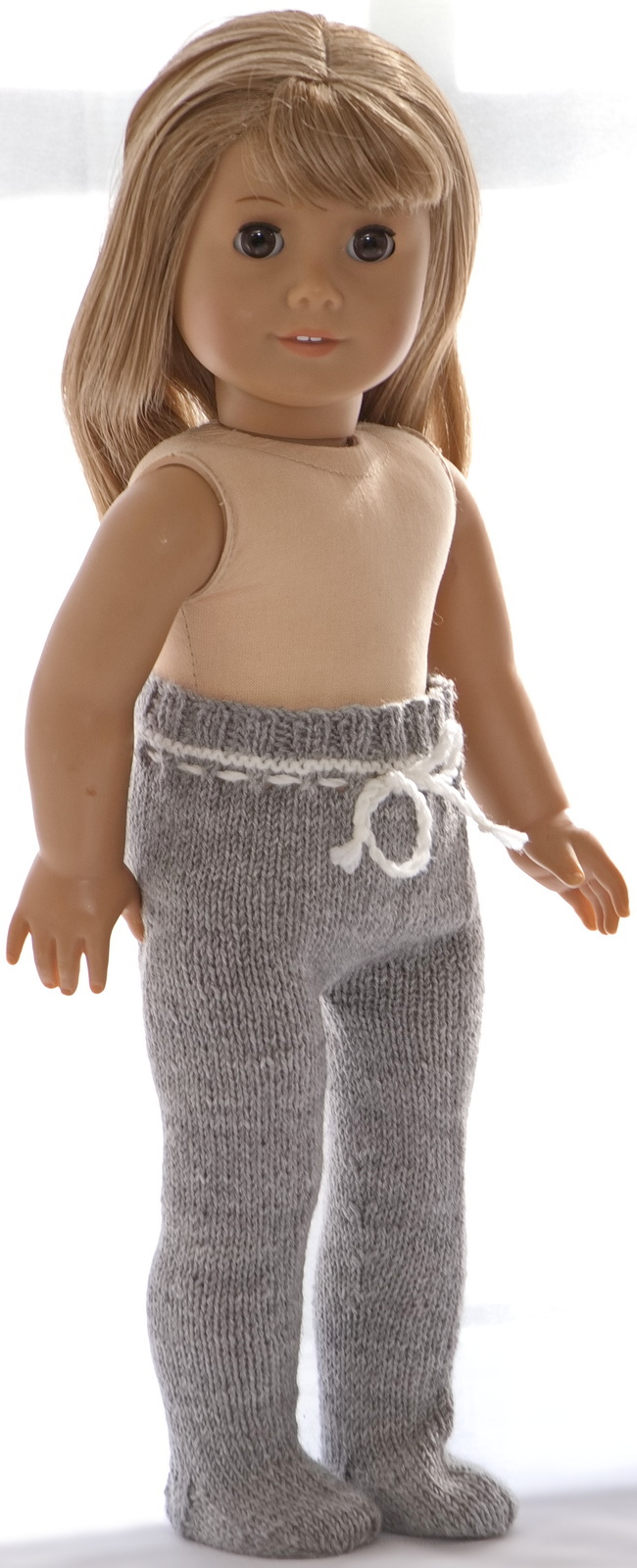 Super leggings
Super, but simple leggings (pants) knitted in stocking sts. A beautiful ridge in garter sts is knitted in white across the waist.
---
The Sweater of Dreams - 18 Inch Doll Sweater Knitting Patterns
The Sweater of Dreams - 18 Inch Doll Sweater Knitting Patterns This isn't just a sweater; it's a loving embrace for your doll. Our knitting pattern, a trusted favorite from our book series, is simply perfect for crafting doll clothes. The sleeves are knit in luxurious white rib stitches,accented with a touch of grey around the wrists and the sleeve edges. The body of the sweater features a charming white rib across the top. With the addition of finely crocheted edges in grey along the neckline, this sweater becomes a wondrous blend of simplicity and uniqueness.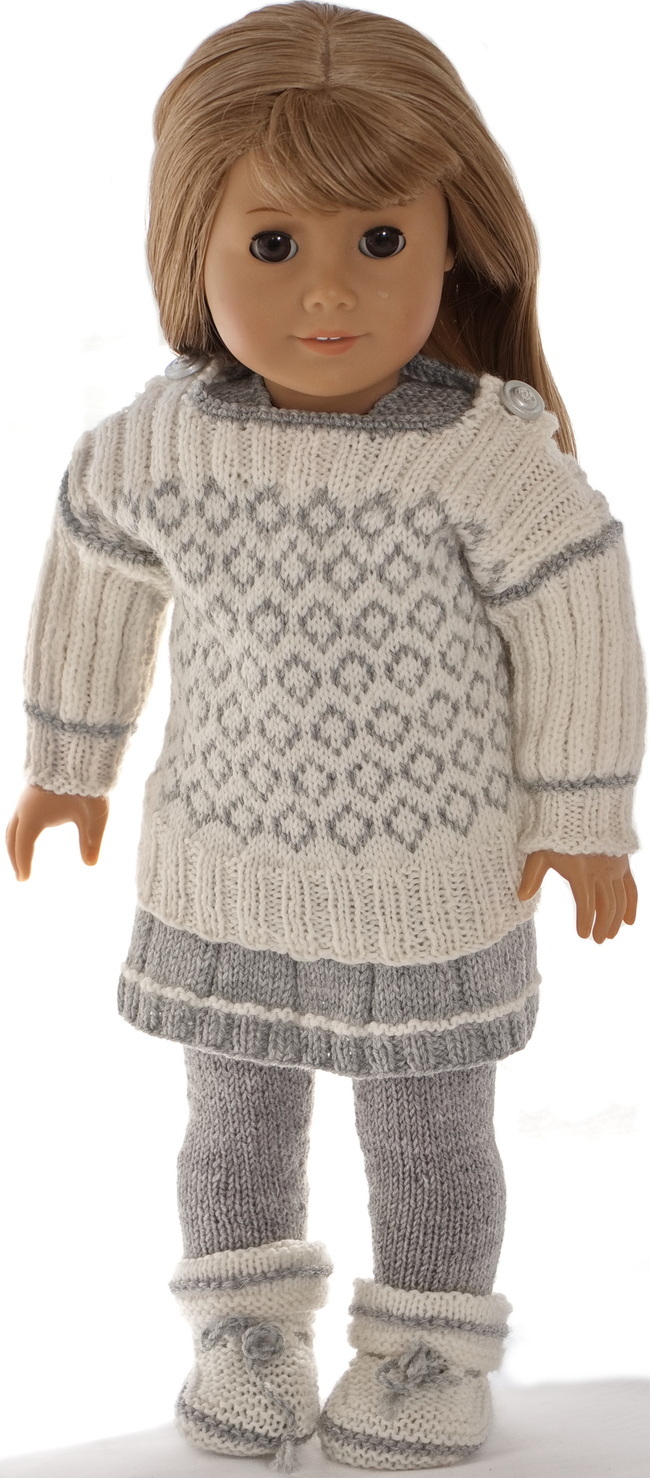 Perfect sweater
This sweater is knitted in a familiar pattern used in my books. The pattern is perfect for knitting doll clothes. Small but beautiful and simple. For this sweater, the sleeves are knitted in rib in white. They are marked with a grey ridge around the wrist and around the end of the sleeves.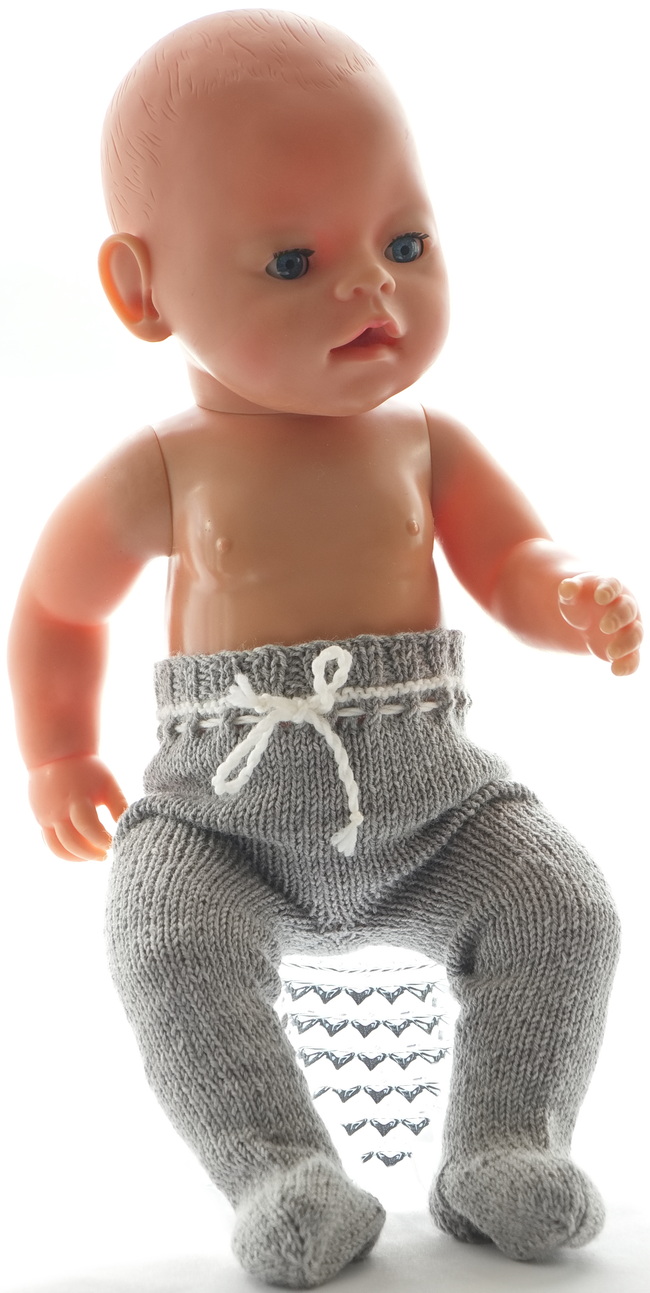 Under this ridge, a row of eyelets has been knitted for a white cord to be pulled through. This little detail works out to make the leggings look catchy.
---
The Skirt of Enchantment
What could be more enticing than a skirt knitted in enchanting grey? A perfect companion to the leggings, this skirt is elegantly crafted in rib stitches, conjuring the look of a folded dress. A harmonious white ridge similar to that of the leggings elegantly circles the edge, which then transitions into a grey rib. Add suspenders knitted in garter stitches and finished with delightful light-grey buttons, and you have a piece that transcends the ordinary.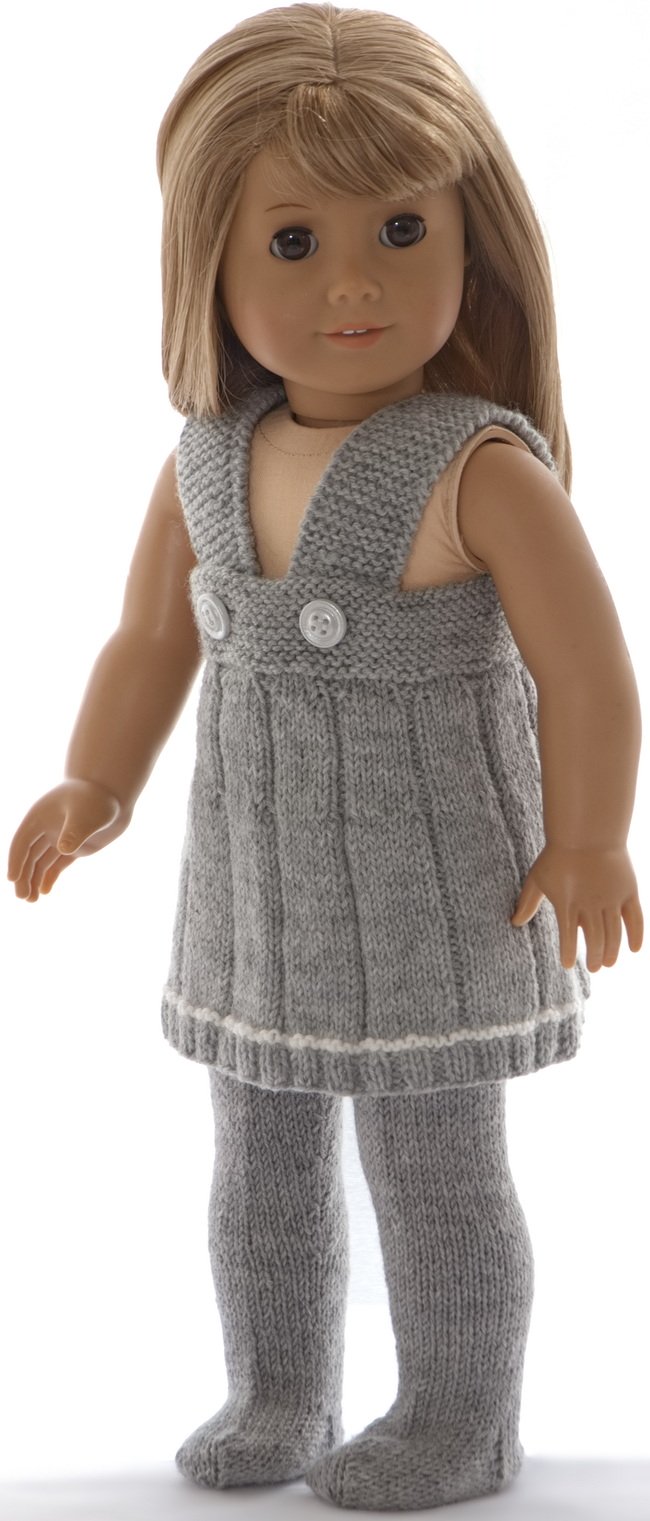 Exiting skirt
An exciting skirt knitted in grey is perfect to wear over these pants. The skirt is knitted in rib to remind of a folded dress. A white ridge, like knitted for the leggings, is knitted around the edge before knitting the edge in rib. Amazingly, this little ridge can make the clothes look different. Suspenders knitted in garter sts are buttoned front with pretty, light grey buttons.
---