Sweet yellow dress for



Baby born
Model 0090D HANNE -Dress, Pants, Hat and Socks.
This patterns fits 17" - 18" dolls.

I can hardly believe that Easter already is here again?  These days we are waiting for warm and sunny days!
That's why I thought of knitting small clothes in yellow for my doll.  Yellow is the collar for Easter!
This time I have ...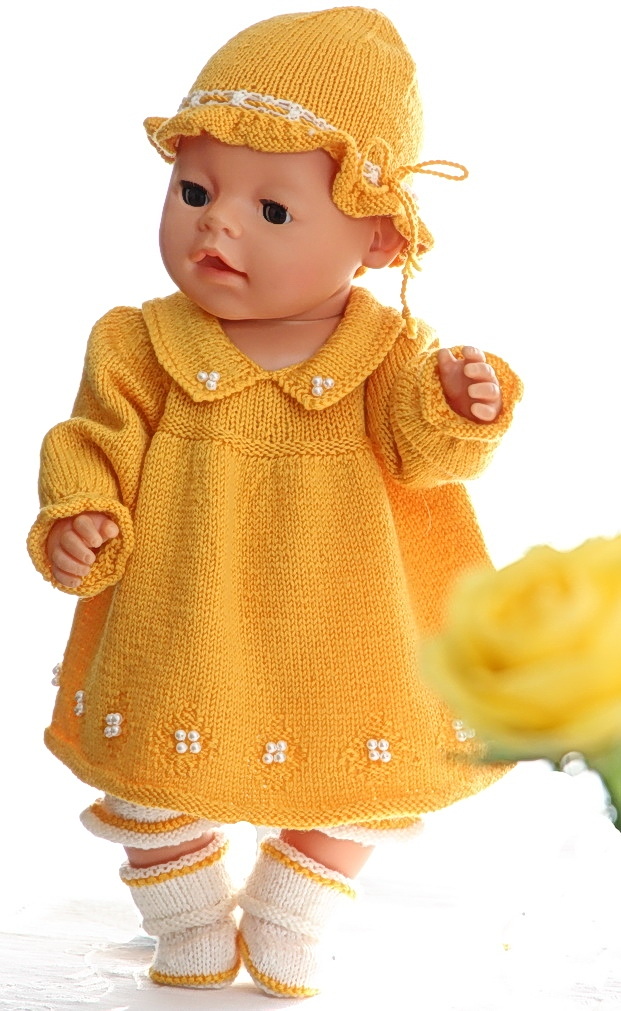 knitted a small cute little dress and sewed small pearls to decorate the dress a little.  The pattern knitted around the edge this time is knitted in the same color as the dress and remain a little about small "flowers"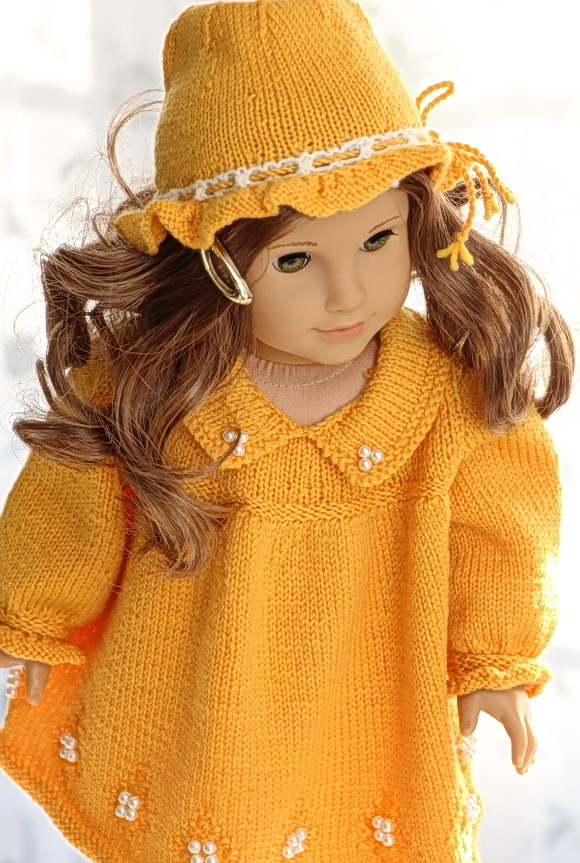 Therefore I have sewed 4 little pearls at the center of each "flower"  I have also sewed small pearls at each side of the collar front.
Together with the dress I knitted a little hat and thought this would match the dress nicely for Easter and coming  Spring time. I have knitted a row of eyelets in white here and made a chord and pulled it through the eyelets.
I made a bow of the chord at the side of the hat.  I have also knitted pants and a pair of nice socks to the dress.
I think the doll is cute in these clothes and hope you too will enjoy knitting it for your little doll!
Happy Easter!
Regards.
Målfrid  
---
Sweet yellow dress for Baby born
Model 0090D HANNE -Dress, Pants, Hat and Socks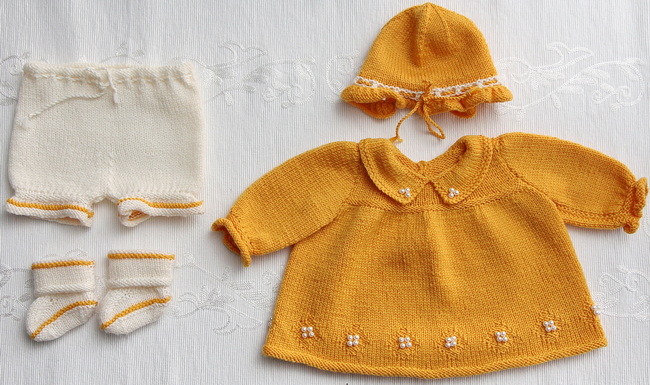 ---


---
0090D HANNE
-Dress, Pants, Hat and Socks.(This doll knitting pattern for Baby Born, and other 18" dolls.) Click on the image to see more images of Design 0090D HANNE in the photo Gallery. US $8.05








---