So simple, so sweet ...
in light blue and white
In the series Baby born knitting patterns
Model 0077D NIKOLINE - Sweater, Lovely pant for baby, Bonnet and Socks
This time I have knitted more baby clothes for your lovely doll. I know that many of you love to knit baby clothes for your dolls so here you are!
The pattern is quite simple and knitted in light blue and white colors. Lovely colors for a little baby doll.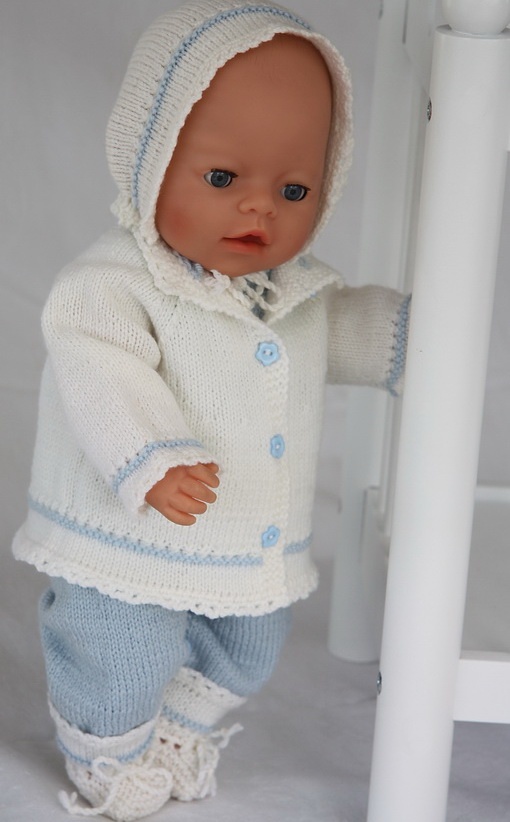 The jacket is knitted in white and have small pattern in blue. Round the edges I have crocheted small edges. They remain me a little of laces and they are unbelievably cute for the jacket. I have also knitted a baby pant in light blue.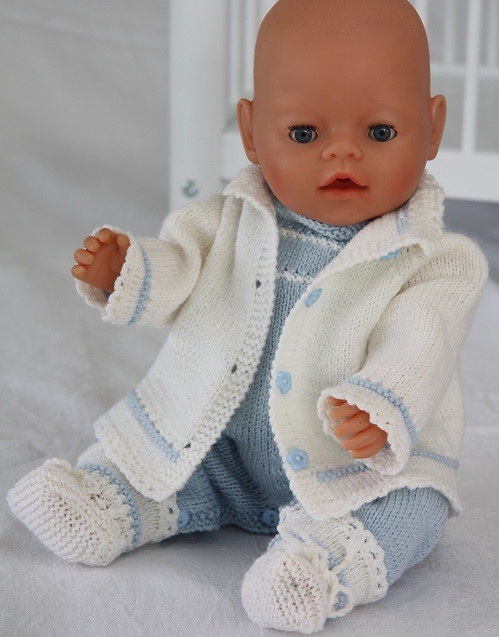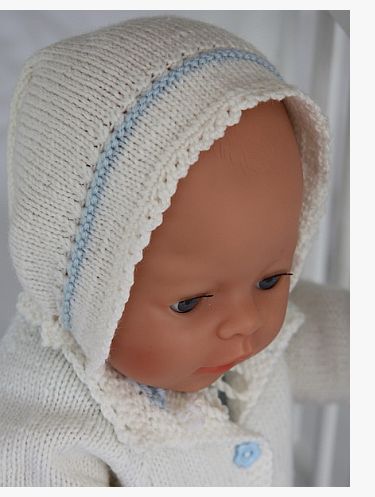 This pant fits well to go with the jacket. A little bonnet and small socks with pattern and "laces" it knitted as well so now you can dress your dear baby doll in nice, knitted baby clothes.
I am sure you will love these clothes and hope you will enjoy knitting them.
Good luck!
Regards,
Målfrid
---
   

Design 0077D NIKOLINE
So simple, so sweet ... in light blue and white
Doll knitting patterns for Baby born and other 18" dolls
0077D NIKOLINE
So simple, so sweet ... in light blue and white

Baby born knitting patterns, fits all 18" dolls
Click on the image to see more images
of 0077D NIKOLINE in the photo Gallery

Knitting dolls clothes - Design 0077D NIKOLINE -
Sweater, Lovely pant for baby, Bonnet, and Socks
US $7.85






knitting patterns for dolls clothes