Baby doll clothes ...
... a masterpiece in pink, just adorable

Design 0071D PIA -SWEATER, PANTS, BONNET, AND SOCKS

I realized that I have not designed baby doll clothes for a long time.

Some of you have even demanded another baby doll clothes design so here it is, a pink baby clothes pattern for your doll. To speak the truth, I am quite satisfied with the result, so I hope you are too. I am very fond of baby doll clothes, and I love to design and knit them. Light colors and soft, thin wool yarn is fantastic.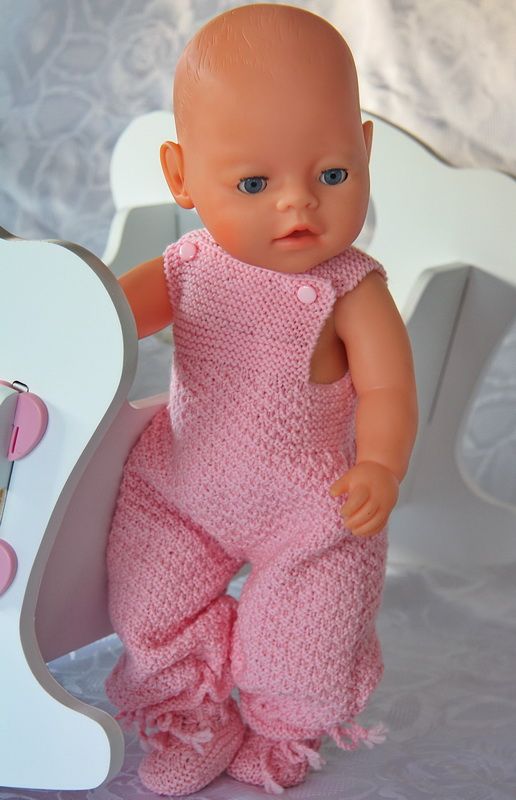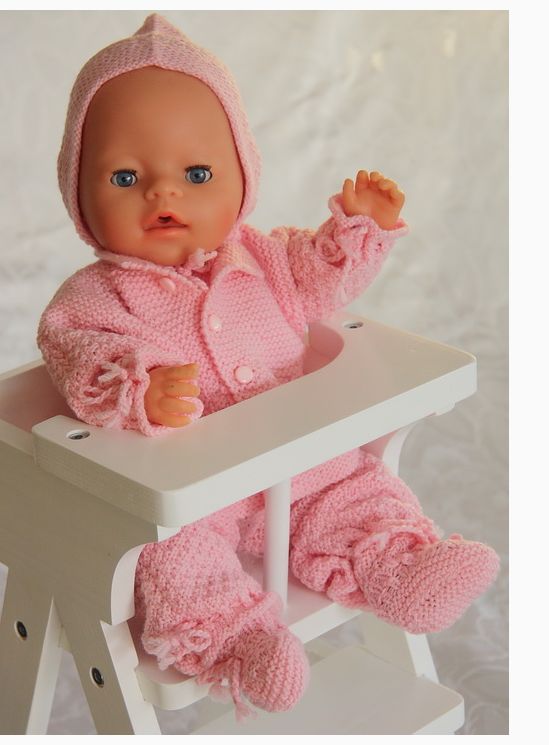 I had a lot of pink baby wool here and started to knit a jacket for my doll. You all know by now that I love to knit in all kinds of moss stitch. Moss stitch is genuinely nice for doll clothes. With this pattern I have used double moss stitch and garter stitch together.

As I finished the jacket, I decided to knit a pant for baby and at the end I was very satisfied with the result. Together with a bonnet and socks I think you will enjoy your knitting results ...

... I hope you too will like these clothes and enjoy knitting them!

Regards Målfrid
---

Baby doll clothes ... ... a masterpiece in pink, just adorable
Design 0071D PIA


Design 0071D PIA
Baby doll clothes...
a masterpiece in pink, just adorable

18" knitting pattern for
American Girl doll and Baby Born
Click on the image to see more images of
Design 0071D PIA in the photo Gallery)

Knitting patterns for dolls clothes - Design 0071D PIA -
SWEATER, PANTS, BONNET AND SOCKS

US $7.45




---