Dear memories from the sixties,
- Beautiful clothes in pink to my dear doll KAROLINE Doll clothes knitting pattern for: sweater (Blouse), skirt, pant and socks.

Suitable for 17"-18" dolls like Baby born and Chou Chou.
First time I made these clothes was for my oldest daughter Siri when she was a little girl in the late sixties!
I still remember how adorable she was!

Regards
Maalfrid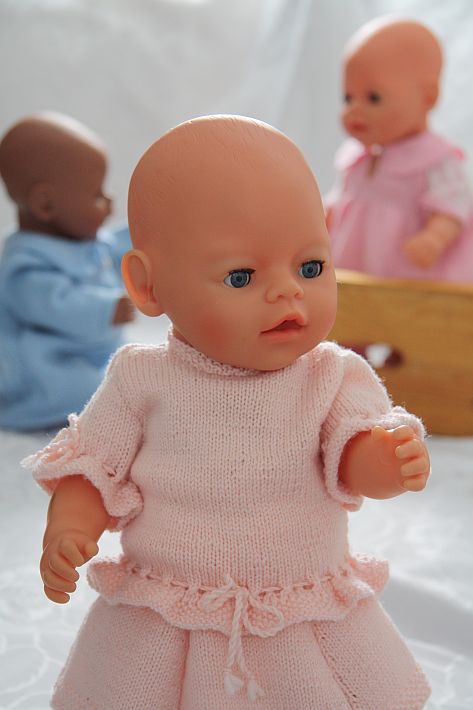 Zapf Creations
Baby
born      
      Zapf Creations
Chou
Chou      
      Molly P
Morgan      
0016 KAROLINE
Dear memories from the sixties,
- Beautiful clothes in pink to my dear doll KAROLINE         

Doll knitting pattern for
17"-18" dolls, like Baby born and Chou Chou.
(Click on the image and view more and bigger images)

Doll knitting pattern KAROLINE: Sweater (blouse), skirt, pant and socks.

Add knitting pattern KAROLINE to Cart US $7.00



Add to Cart