Celebrate Spring ...
... Timeless Elegance for Your Doll
Modell 0073D OLEANA - SWEATER, PANT, SCARF, HAT, AND SOCKS
(Pdf knitting pattern to knit doll clothes for 18-inch dolls.)

Hi everyone,
now spring is here, and your doll will need some warm and elegant clothes for being out when the days still are cold.

Beige and red are a nice combination of colors and have chosen them for this outfit! Edges I have knitted I garter stitch. The sweater has a row of eyelets around the waist above the edge ridges. Through the holes, I have pulled a chord and made a bow at the side of it. It gives it another look and it was nice and elegant.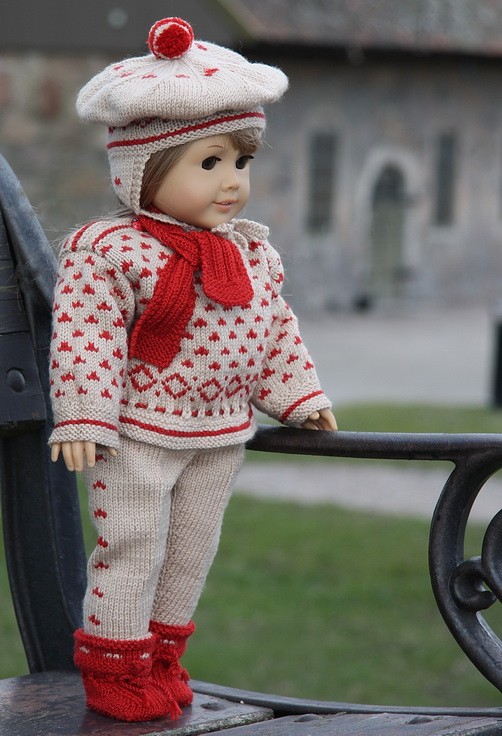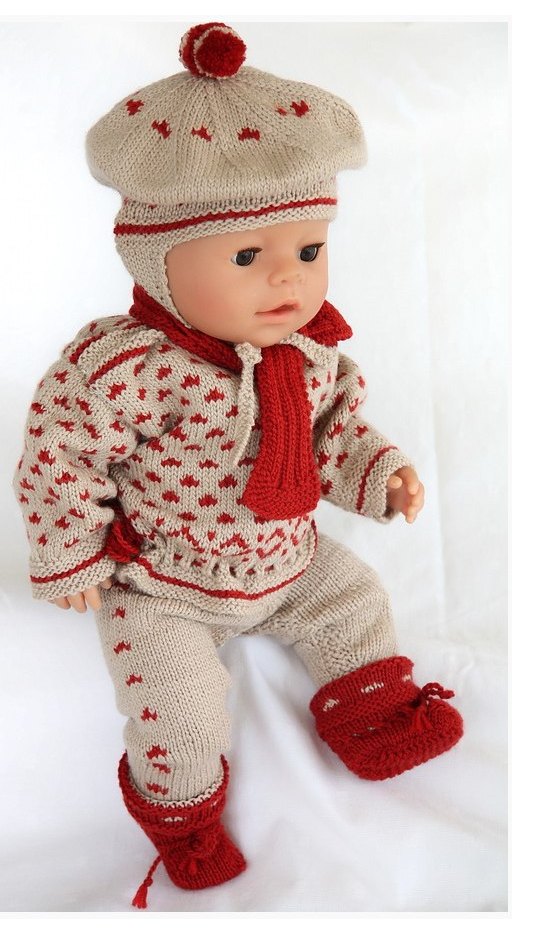 An elegant hat with warm knitted earflaps belongs to this sweater. Then your doll will not get cold ears when she is out and its chilly days. A beige stretch pant belongs to this outfit. Along the sides, I have knitted spots like the spots on the sweater. Together with warm socks and a lovely red scarf, your doll will be well-dressed for many occasions during springtime!


Your Baby born doll will appear chic in this elegant costume.


I hope you too will like these clothes and want to knit them!
Regards Målfrid
---
   
Timeless Elegance for Your Doll
Design 0073D OLEANA
     

0073D OLEANA
Timeless Elegance for Your Doll

Knitting pattern fits 17"-18" dolls like American Girl doll and Baby Born
Click on the image to see more images of
0073D OLEANA in the photo Gallery

Knitting dolls clothes - Design 0073D OLEANA -
SWEATER, PANT, SCARF, HAT AND SOCKS
US $7.85