Knit doll clothes for play and leisure
Find your knitting needles and yarn and get started!
This is really nice!
Modell 0062D LARS & LENE 
PANT, SWEATER, BONNET TO LENE, HAT TO LARS, SOCKS
(Pdf knitting pattern to knit doll clothes for 18 inch dolls.)
This time my girls wanted to have some clothes for their dolls that is suited for leisure and play. So I knitted a set of doll clothes that I think would fit to that.
Grey and white is always neatly. Here, the doll had a nice overall with a large pocket on the stomach. Sweater is knitted in white and has a small pattern along the arms and neck in the same color as the overall.
The bonnet for the doll LENE is pretty cute with the white edge around the back of the head. These are bonnets that were knitted for the babies when I was a little girl, and I've always liked them very much. The doll Lars has got a hat with a large tassel that is warm and good for the cold days.
So find yarn and needles and spend some nice hours knitting these clothes for your little doll! I think this is fun.

Good luck
Regard Målfrid


Happy days among the golden fields of summer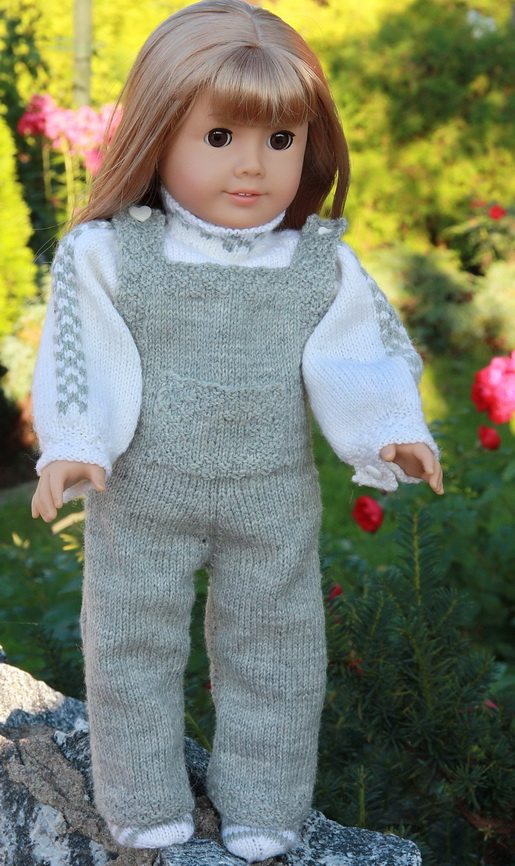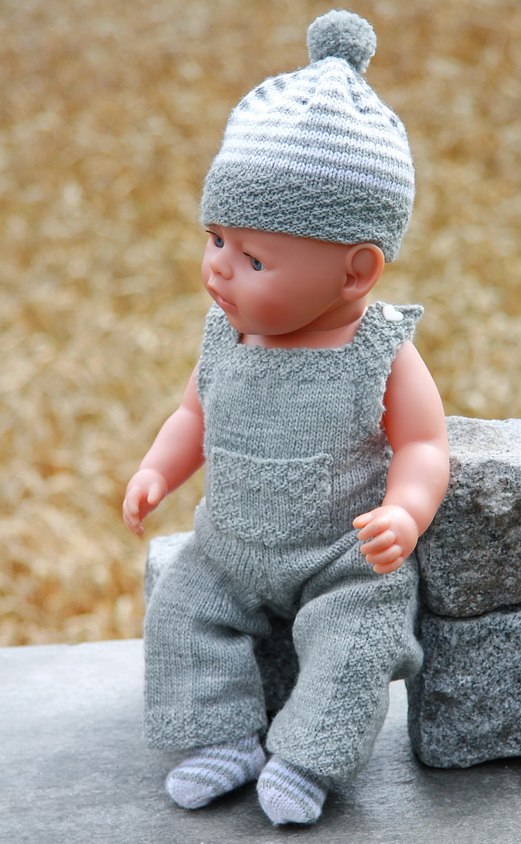 ---

Knit doll clothes - Design 0062D LARS & LENE

Now you can knit doll clothes for play an leisure

0062D LARS&LENE
Now you can knit doll clothes that fit to play an leisure

Knitting pattern fits 17"-18" dolls like American Girl doll and Baby Born
Click on the image to see more images of 0062D LARS&LENE in the photo Gallery)
Knitting dolls clothes - Model 0062D LARS&LENE- PANT, SWEATER, BONNET TO LENE, HAT TO LARS and SOCKS
Knitted in Baby Wool

US $7.65



Add to Cart


View Cart