Lovely, warm dress in blue for my dear doll ANNETTE, - so simple, pure, innocent,
- however, with details that make it to a masterpiece of jewelry Doll clothes knitting pattern for: Dress, pant, socks and a little hat.

Suitable 17"-18" dolls like Baby born and Chou Chou.
Make this masterpiece of knitting jewelry for your doll, or you children's or grandchildren's doll. Don't you have a doll of your own, you may do as Sandy (down to the left), who is a grandmother to a little girl and bought a Baby Born doll. Place the doll in your living room, and the room becomes an even better place to be.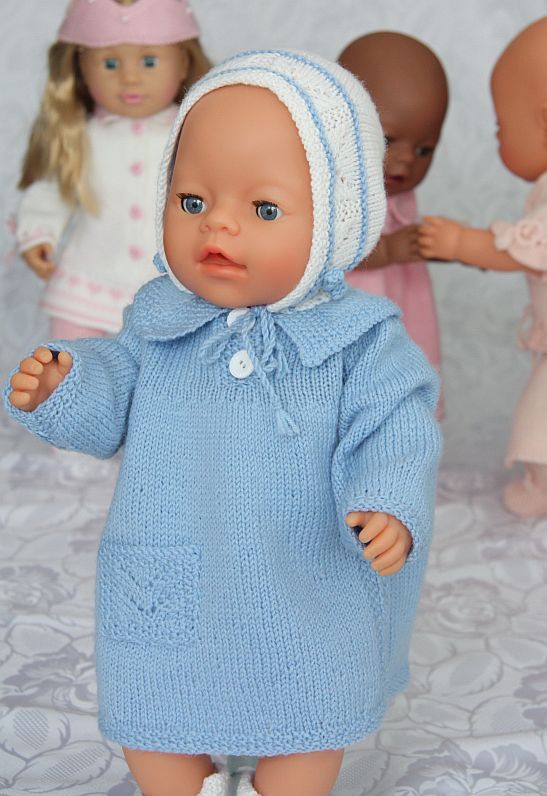 ---
      Zapf Creations
Baby
born      
      Zapf Creations
Chou
Chou      
      Zapf Creations
Annabell      
0018 ANNETTE
Lovely, warm dress in blue for my dear doll ANNETTE         

Also fit other 17"-18" dolls like Baby born.
(Click on the image and view more and bigger images)

Doll knitting pattern 0018 ANNETTE:
WARM DRESS (Dress, pant, socks and a little hat


US $7.65