A little doll dress
masterpiece in pink
Why not knit a Sunday dress for your doll?
(Maalfrid's little doll dress masterpice in pink.)
Model 0066D FANNY - DRESS, PANT, HAT, SOCKS, HANDBAG

Pink is a colour that most little girls love. I believe that to having their doll dressed in a lovely pink dress together with some accessories will be popular to most little girls.
This time I found an old little pattern with holes for your doll including crocheted nice edges to make them look nice. I have also knitted a nice little pant with crocheted edges. A hat and a little handbag are also belongings.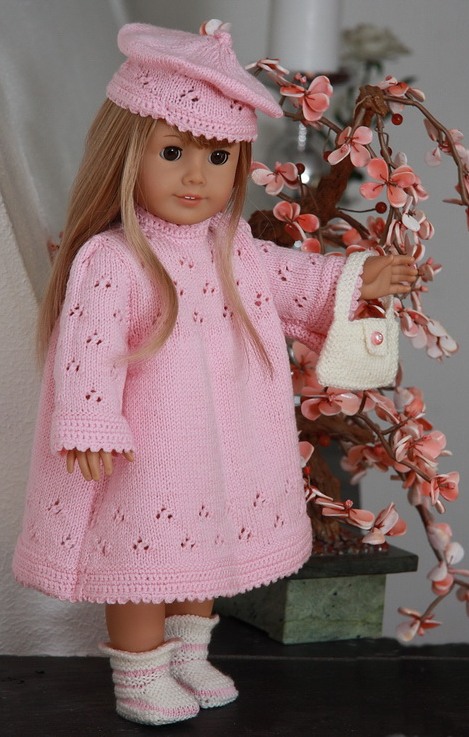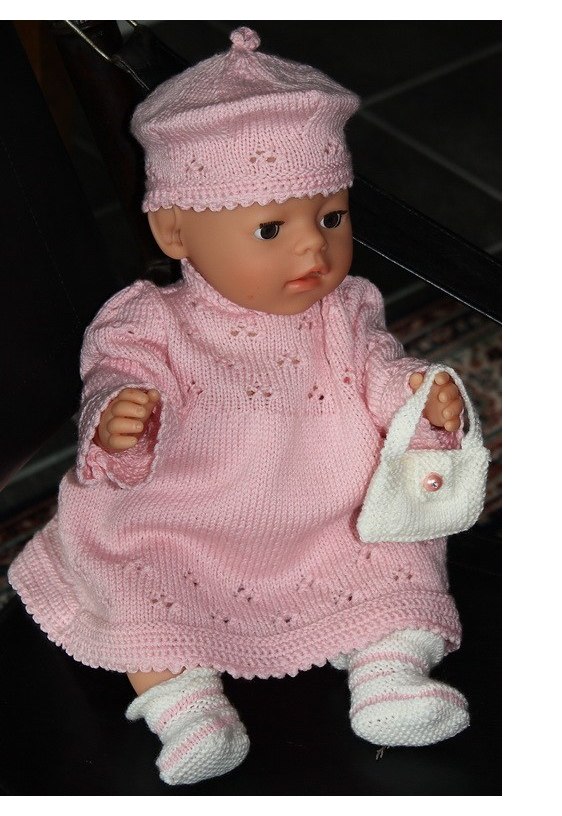 I added little socks in white with pink stripes. Now your doll should be ready for any party.

What do you think?

And not to forget the fantastic doll Baby Born. This masterpiece in pink fit very well Baby Born too.

Regard Maalfrid


A little masterpiece in pink -
Design 0066D FANNY



0066D FANNY CARLA
A little masterpiece in pink

Knitting pattern fits 17"-18" dolls like American Girl doll and Baby Born
Click on the image to see more images of 0066D FANNY in the photo Gallery)

Knitting patterns for dolls clothes - Modell 0066D DRESS, PANT, HAT, SOCKS, HANDBAG


Add knitting pattern 0066D FANNY to Cart
US $7.75