American Girl doll dress pattern



Knitting patterns
for dolls dresses
Model 0091D ASTRID - Sweater, Ski pants, Bonnet,
Scarf and Knee socks.This patterns fits 17" - 18" dolls.
One day I was out walking I saw a little girl dressed in winter-clothes in white and yellow colors and I thought. " What a cute little girl?  So nice!" She was playing in the street together with a friend.
Coming home I thought...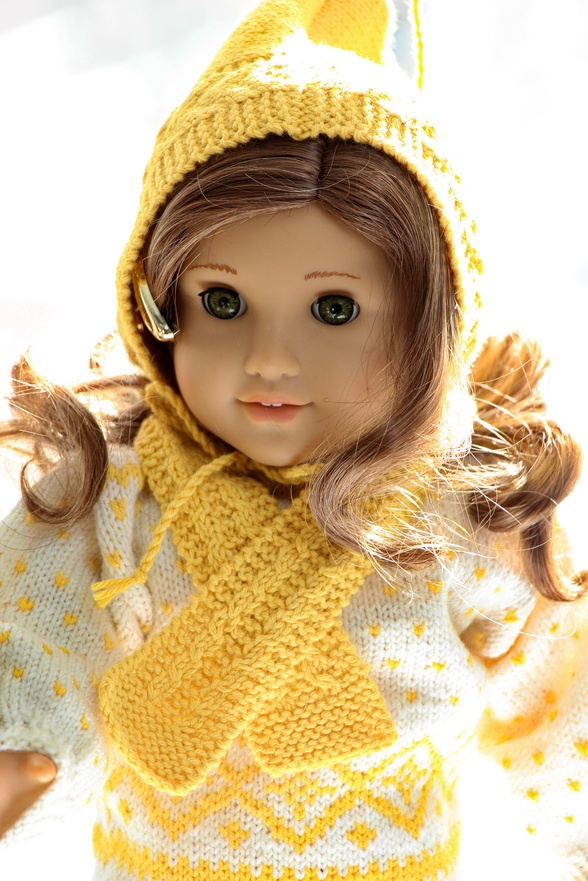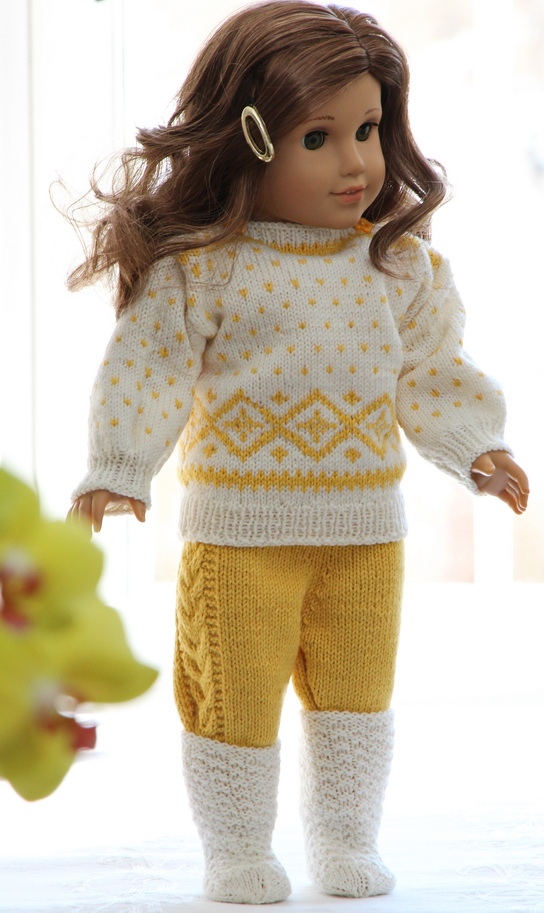 I would like to knit some winter clothes for my doll in these colors. I found some old knitting borders and started knitting this sweater my doll wear today! As I finished the sweater I decided to knit a hat in yellow with some plaits along the edge.  I remember ...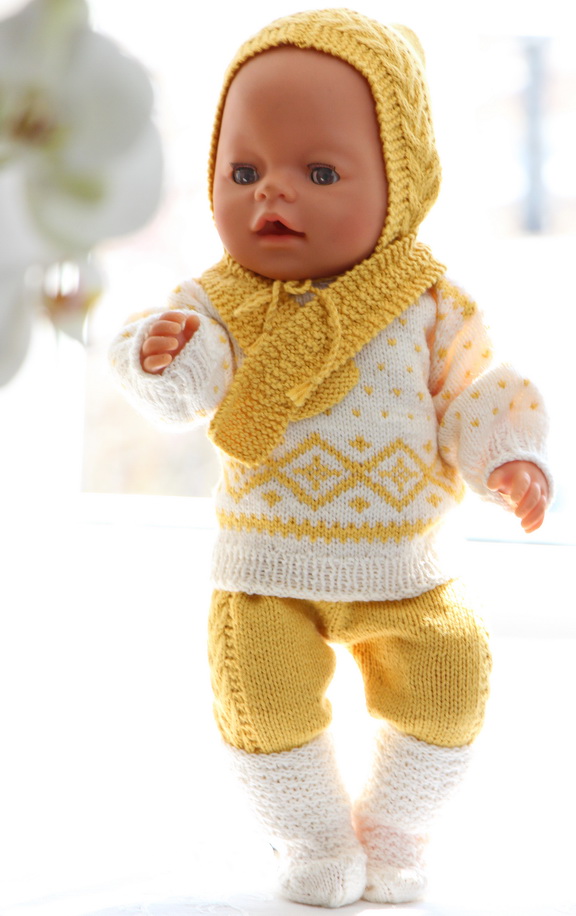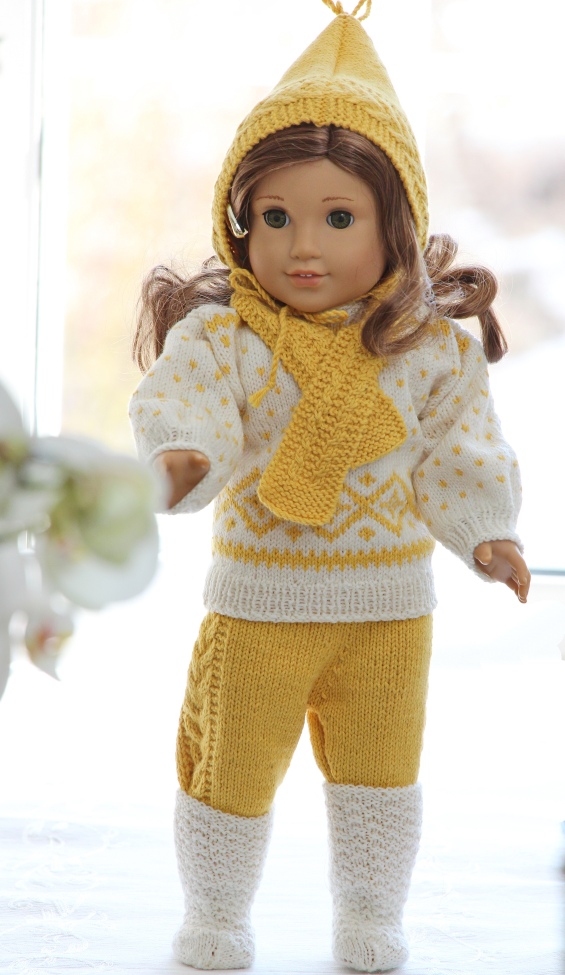 ... hats like this from my own childhood.  They looks like a hood.
I also knitted a winter pants in yellow, and I knitted plaits like I knitted for the hat along each side of the pants.
I knitted the pants as a knickers pants. Not so bad I thought when I had finished it. 
Knitting nice white knee socks and a lovely yellow scarf I was quite happy with the result.
I hope you too will like to knit winter clothes for your doll in these A little unusual colors for clothes like this!
It is just to find yarn and ndls and start knitting.  Enjoy!
Regards, Målfrid
---
Knitting patterns

for dolls dresses
0091D ASTRID - Sweater, Ski pants, Bonnet, Scarf and Knee socks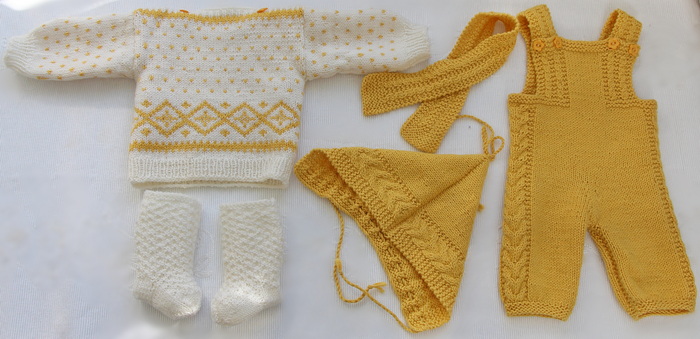 ---
---
0091D ASTRID
- Dress, Pants, Hat and Socks. (This doll knitting pattern for American Girl doll, Baby Born, and other 18" dolls.) Click on the image to see more images of Design 0091D in the photo Gallery.US $8.05








---