Dukkestrikk
sommer fashion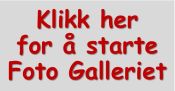 Model 0130D LAURA - Skjørt, Genser, Truse, Lue og Strømper
(Passer 43-47 cm (18") dukker som Baby born og American Girl doll) 
---
Så ble valget enda en gang lilla.  Jeg har inntrykk av at mange av dere er glad i lilla, og sammen med hvitt ble dukken Laura etter hvert veldig pen.
Jeg har kalt denne modellen Laura etter moren til min venninne, som var et fantastisk menneske med plass for mange.  I oppveksten min elsket jeg å være hjemme hos henne, og har mange gode min fra den tiden.
Først strikket jeg ...
Først strikket jeg et vippeskjørt i lilla. Dette skjørtet har høyt liv, seler og er knappet langs livet bak med 2 knapper.
... this wide skirt.  Round the waist, it is knitted in garter stitch.  It is buttoned together along the back of the skirt with two lilac heart buttons.
To this skirt, my doll Laura needed a sweater/blouse.  Therefore, I knitted a little nice sweater in stripes and raglan decreases.
The pants is knitted in stocking sts.  It has dbl moss stitch round the waist and are bound round the waist with a chord.
A lovely short jacket knitted wide up to the waist and knitted in dbl moss sts here. It has decreases round the waist and marked round the waist with two white stripes knitted in garter sts. In addition, ... 
En flott, kort jakke med litt vid kant strikket i dobbelt perlestrikk nederst. Den har felling i livet som markeres med et par hvite riller
 ...the sleeves are knitted in dbl moss sts before knitting the rest of the jacket in stocking sts. I like dbl moss sts very much. Buttoned with heart buttons and the neckband knitted in dbl moss sts and casted off in white the jacket fit my doll Laura very well.
Then I knitted her a hat in white.  Nice to wear together with the jacket.  I choose to knit the cap in white with a lilac stripe round the edge.  I also crocheted strips in chain sts, rolled them to flowers and sewed them to the cap. Eight flowers sewed to the beginning of the increases round the cap.
To make Laura's clothes complete ...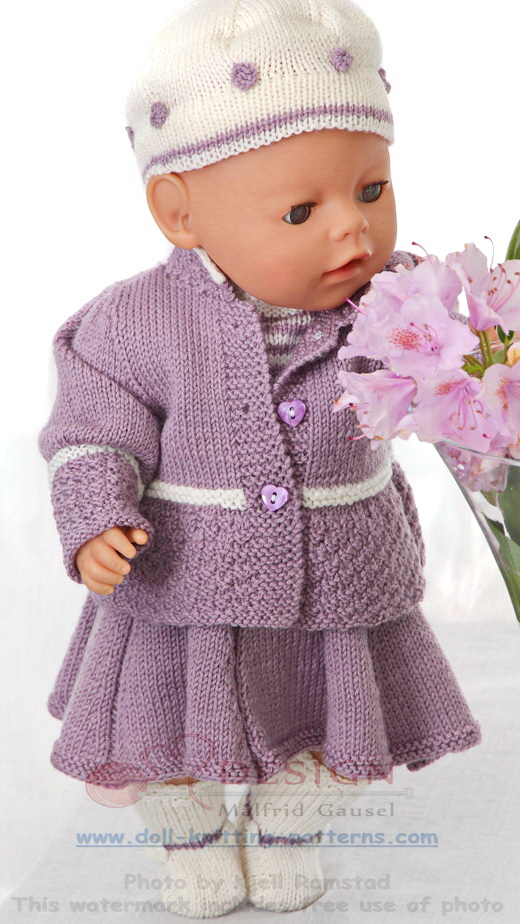 Nå kan dere se hvor flott dukken Laura ble da klærne var ferdig strikket og dukken var klar for en liten tur
... I knitted a pair of knee socks. They have a lilac stripe round the ankles and a little flower sewed on this stripe at each side of the flap.
Now you can look at my doll Laura and see how well dressed she is. Ready for a little trip outside.
Velkommen til å bli venn på Facebook siden min. På Facebook vil jeg vise mer om hvilke ideer og mønstre som kommer fremover.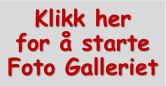 I hope you too will like these clothes and enjoy knitting them1
Good luck!
Regards, Målfrid
---
Dukkestrikk sommer fashion
 0130D LAURA -  Skjørt, Genser, Truse, Lue og Strømper

---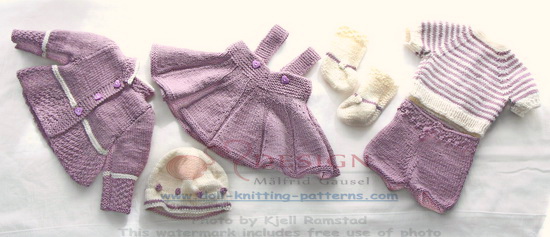 ---
0130D LAURA
Skjørt, Genser, Truse, Lue og Strømper
Dukkestrikk sommer fashion Strikkemønstret passer til 18" dukker som Baby born, American Girl doll.) Klikk på bildet og se flere bilder i Foto Galleriet $8,25








---
PS: "Del disse vakre ting med familie og venner"
Jeg håper du liker dette antrekket like mye som jeg likte å lage  det, håper du vil dele denne siden på Facebook (under) eller Twitter. Likte du noen bilder, klikk på "pin it" og legge dem til din Pinterest album .
Vennlig hilsen Målfrid Gausel


---